Delhi - Agra - Delhi Tour (2 nights / 3 days)
Duration:
2 nights / 3 days
Places to See:
Delhi- Agra - Delhi
Day 01 : Delhi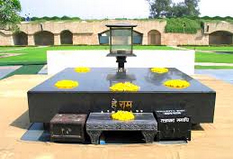 Arrive Delhi. Transfer to hotel. Morning tour of Delhi. Visit Raj Ghat and Shanti Vana - the cremation sites of Mahatma Gandhi and Jawaharlal Nehru, Jama Masjid and drive past Red Fort and Chandni Chowk. Afternoon visit Qutub Minar built by Qutub-ud-Din Aibek in 1199, Humayun's Tomb, India Gate (War Memorial Arch ), Lakshminarayan Temple - a modern Hindu Temple. Also drive past President's House, Parliament House, Government Secretariat Buildings and Connaught Place shopping centre.
Day 02 : Agra
Morning tour of Agra. Visit the famous Taj Mahal built by Moghul Emperor Shahjehan in 1630 for his Queen Mumtaz Mahal to enshrine her mortal remains. Later visit the Agra Fort containing the Pearl Mosque, the Halls of Public and Private Audience. Also visit the Tomb of Itmad-ud-Daullah built by Empress Noorjehan in memory of her father. Afternoon at leisure. Drive to Delhi. Overnight Delhi.
Day 03 : Delhi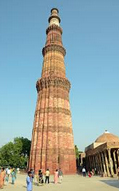 Morning transfer to airport for departure.
Note:
Above-mentioned timings are based on actual practice and are best proven; but can be made flexible as per the convenience of customers.
Delhi-Agra Same Day Tour
MORNING
06:30 hours
Leave for Agra by air-conditioned car or coach on private transfer basis.
Delhi-Agra distance by road surface is 200 kilometers; 4 hours drive.
08:00 hours
Breakfast at Country Inn, Kosi.
After having your breakfast you will again proceed towards Agra.
10:30 hours
Visit SIKANDRA (just 12 kilometers before Agra).
SIKANDRA -
The tomb of Akbar, begun by the Emperor himself later it was completed by his son, Jehangir. The emperor began to build his own garden mausoleum during his lifetime, a red sandstone monument in a chahar-bagh or 4 square-formal gardens. A magnificent marble-inlaid gateway leads up to the open, airy, four-tiered structure, which is topped by a white marble cenotaph and screen on the fifth-floor.
AFTERNOON
13:00 hours
Lunch at a restaurant in Agra.
14:30 hours
Visit TAJ MAHAL- the monument depicting the finest expression of love of an emperor for his queen.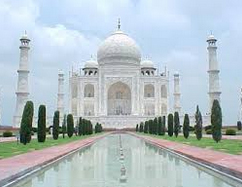 TAJ MAHAL -
Described as the most extravagant monument ever built for love, it was constructed by Mughal emperor Shah Jahan as a memorial to his queen Mumtaz Mahal and was made out of white marble took 22 years to complete (1630-1652 AD). On full moon nights, the glory of the Taj is at its best to witness. Over the centuries, the Taj has attracted more visitors than perhaps any other Monuments in the country, and it is all too easy resort to conventional superlatives when describing it. What makes the Taj unique is its perfect proportions, distinct femininity, medium of construction and ornamentation. Its marble exterior reflects rose and golden tints at sunrise and sunset, while it is dazzling white during the day and glows like a pearl in the moonlight and during the monsoon.
16:30 hours
Departure to Delhi.
17:00 hours
Time for tea; you can stop at Country Inn, Kosi en route.
20:00 hours
Arrive Delhi and the dropt at your desired location within Delhi Henceforth our services terminate.